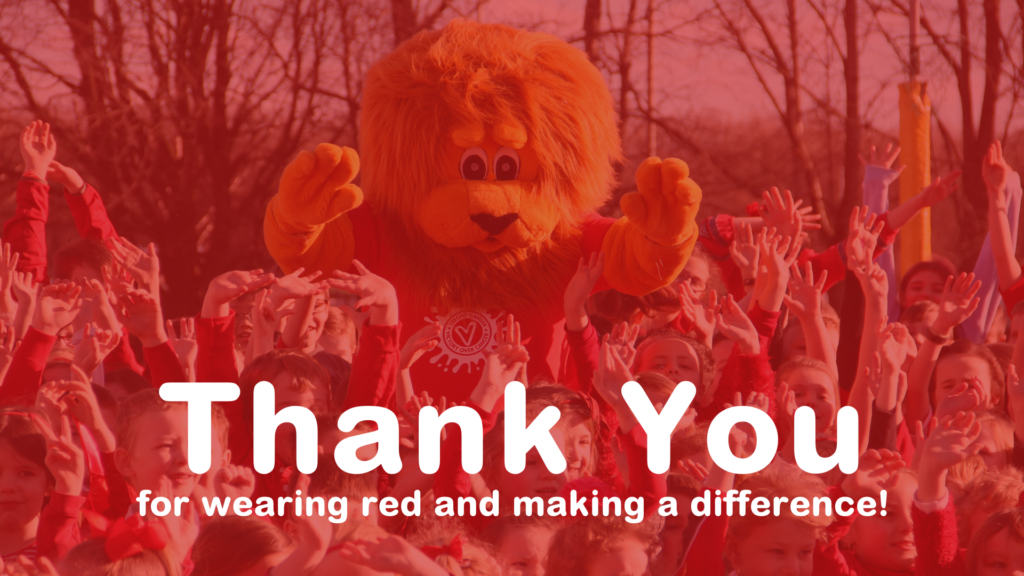 On behalf of all at Velindre Cancer Centre, we would like to thank you for supporting our annual Wear Red campaign and for supporting us in raising vital funds.
Your support is sincerely appreciated and makes a huge difference to patients and their families.
100% of the donations raised through this campaign will be invested back into Velindre, the Hospital of Hope, to allow us to continue providing gold standard care to cancer patients in Wales.
Your involvement allows us to continue funding ground breaking research and clinical trials, cutting edge treatments, specialist nurses, support services, therapies, equipment and so much more which are above those provided by the NHS – so donations really do have a significant impact on patients and their families.
Together, we continue to provide Hope for the future.
Promote your efforts by downloading and sharing the below image: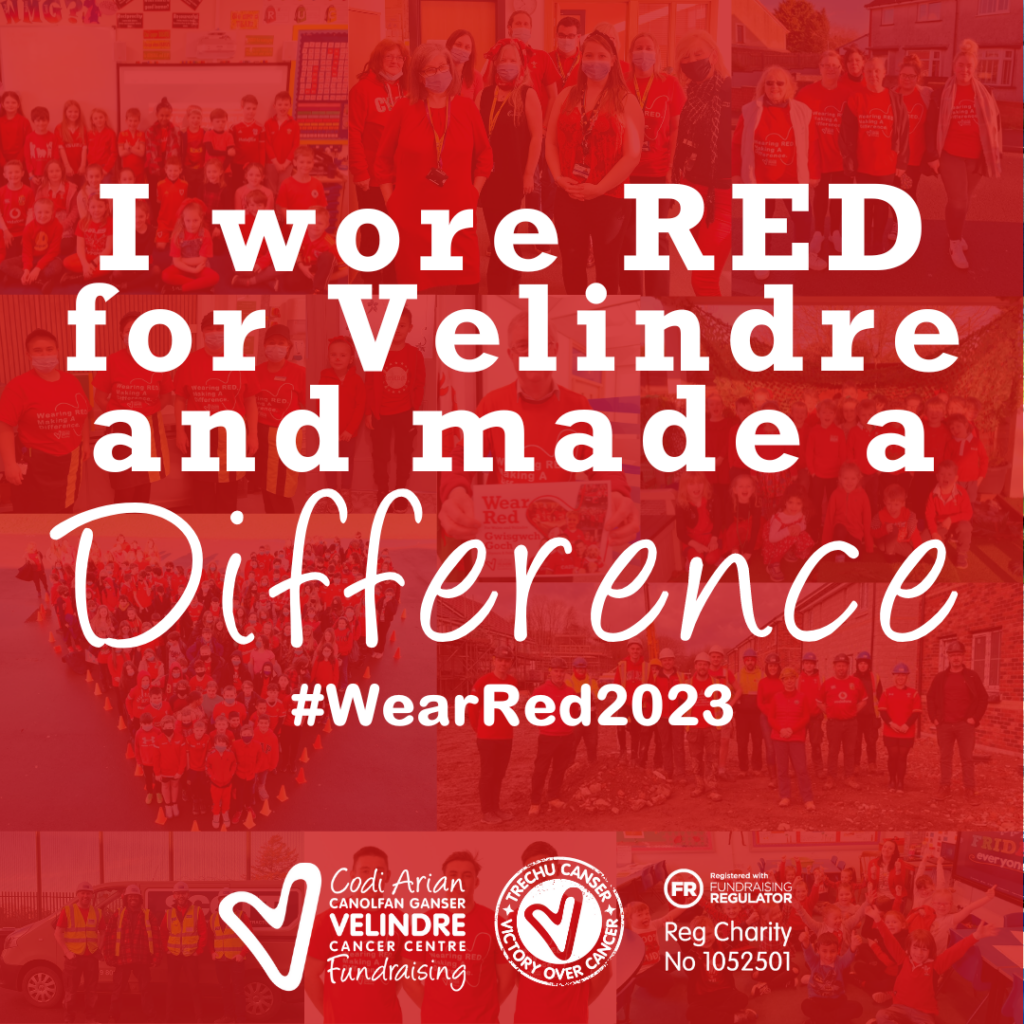 Get involved in more events and continue making a difference: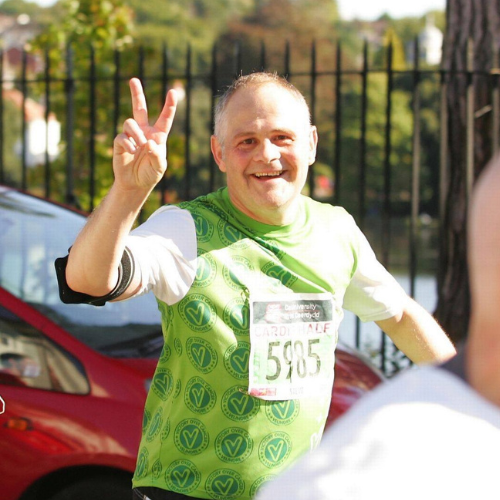 Become a regular donator to Velindre Cancer Charity each month: