Jonathan Davies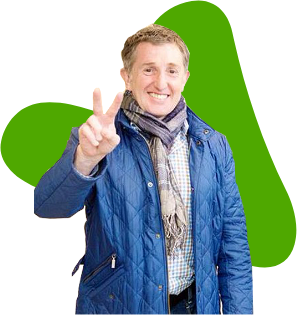 A sporting legend! Jonathan began supporting Velindre back in 2007 first as a Patron and for over ten years as President. Jonathan's commitment to Velindre has been truly extraordinary – running his annual golf day for over twelve years, encouraging others to become involved, and highlighting Velindre at every opportunity.
Jonathan celebrated his 50th birthday in style by leading Velindre's first ever overseas bike ride challenge, the Captains California Bike Ride in September 2012, then led our East Coast Bike Ride from Boston to New York in 2014, and our West Coast Ride from San Francisco to Los Angeles in 2018. His wonderful support of Velindre was recognized with an OBE in 2015.
At the end of 2020 Jonathan has helped raise £34 million pounds for Velindre.