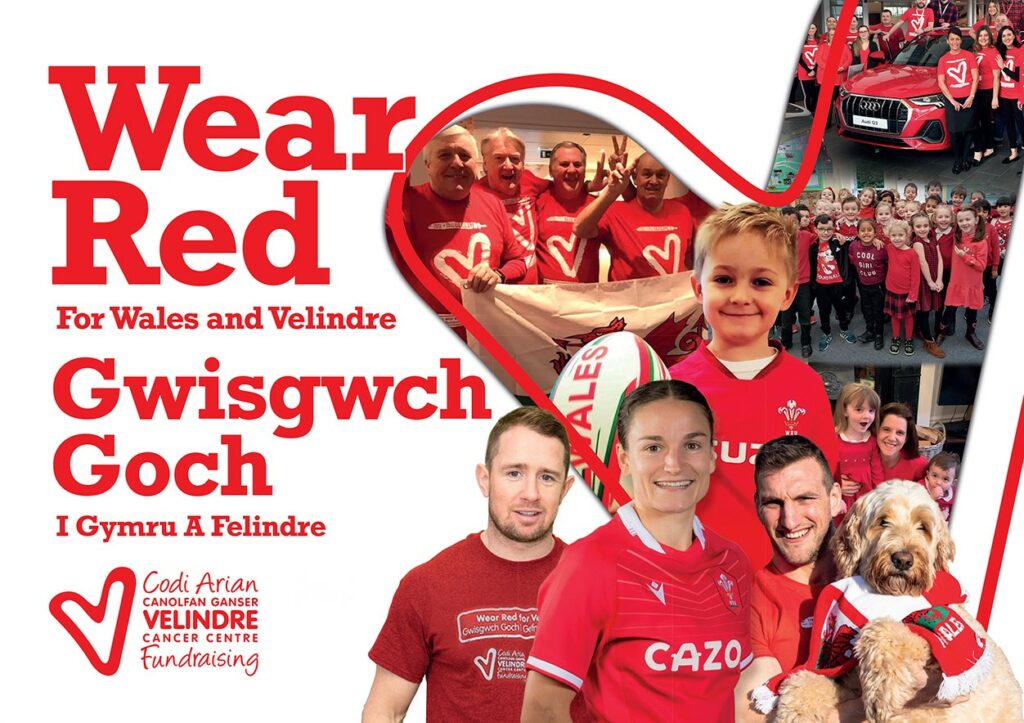 Velindre's annual WEAR RED campaign is BACK in time for the Six Nations return in February and we want YOU to join us. #WearRed2022.
Supporting Velindre Cancer Centre has never been easier! Simply Wear Red and donate £1 to Velindre on Friday 4th February to show your support for Wales' Premier Rugby Teams and Wales' Premier Cancer Centre.
This ALL INCLUSIVE event is open to everyone! Join in as an individual, family, school, business or community group by simply signing up today.
Every penny raised from our Wear Red Campaign is invested back into Velindre Cancer Centre to fund a range of services, roles and resources that has a significant impact on the experience and treatment journey of our patients and their families.
How to get involved:
Click the Sign Up link below and complete the short online form to register yourself, your business, your school or organisation for the event. Once this is done, you can relax knowing that you are on your way to making a difference. Velindre Cancer Charity will be in touch in January with your fundraising pack and will provide all the information you need in preparation for collecting and paying in your funds on 4th February.
New for 2022!
This year, we are offering schools, businesses and pubs/venues the chance to win a visit from one of our three headline Wear Red Ambassadors featured on the event poster. This means that every school, business or venue that signs up to take part will be entered into a raffle and one winner from each sector will be randomly selected to win a visit after the event.
Take your involvement a step further!
In addition to Wearing Red, we encourage our fundraisers to take on activities and plan events around the theme of Wear Red. Past examples have included office bake sales, school Charity walks, quiz nights and even group workout challenges at Gyms. The fundraising opportunities are endless!
If you would like to discuss this event with our Fundraising Team or would like support in planning a Wear Red event ahead of February, please call 029 2031 6211 or email info@velindrefundraising.com.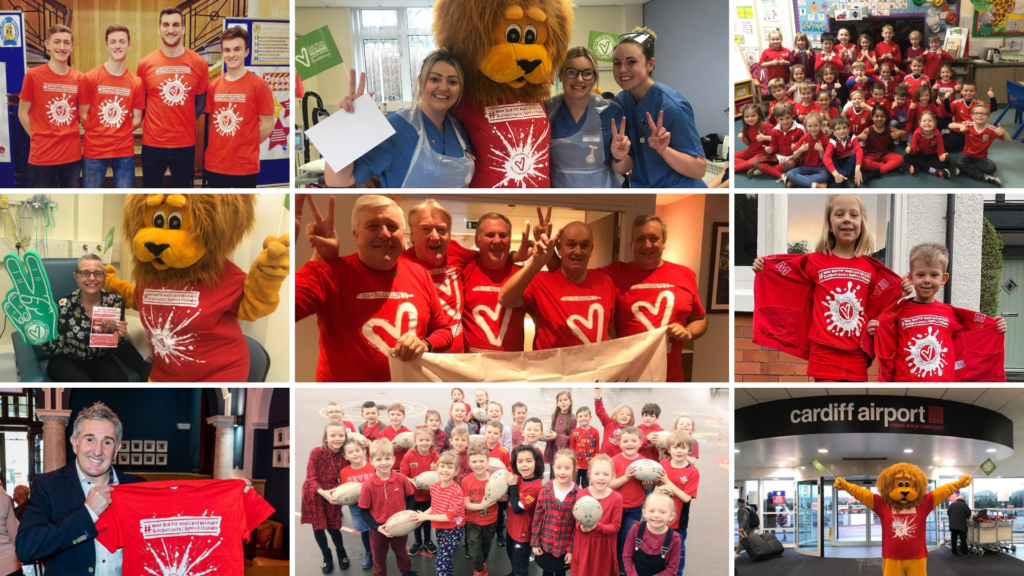 When
04 February 2022 - 04 February 2022
Where