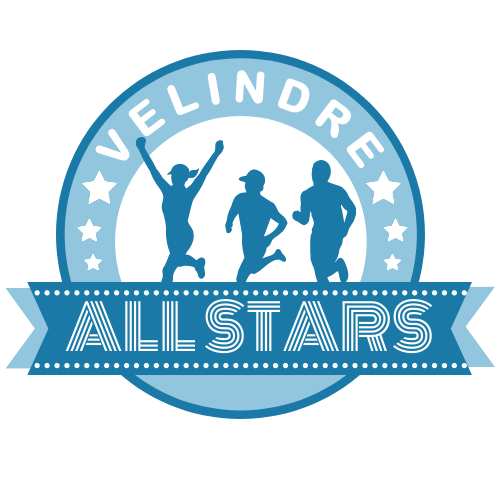 Become a Velindre All Star for 2022!
Following the success of the Derek's Dazzlers running group in the 2020 Bay10k Run, Velindre Cancer Charity are delighted to announce a brand new programme initiative for the 2022 Bay10k called the 'Velindre All Stars'.
To help create this new programme, we are looking for 40 keen individuals who want to be part of this special team who will embark on a 12 week training programme in preparation of running the 2022 Bay10k on Sunday 22nd May. As well as improving fitness and meeting like-minded individuals, the group will help raise vital funds for Velindre Cancer Centre.
All team members will receive a Velindre running vest or t-shirt to wear at training sessions which will take place twice a week in Cardiff. Exact dates, times and locations are yet to be confirmed. Previously the team met on Wednesdays at 6.30pm at Velindre and on Saturday or Sunday at 9.30am in Pontcanna fields.
If you have any further questions ahead of applying below, please feel free to email kylie.mckee@wales.nhs.uk.
If you would like to become a Velindre All Star and would like to be considered for our final 40 members, please click the link below and read the T&C's thoroughly before completing your application form.
Want to know more about the 2021 Derek's Dazzlers?
In 2019, Velindre Cancer Charity recruited and trained a group of individuals with 2 aims – to complete the 2020 Bay10k and to raise vital funds for Velindre.
Derek's Dazzlers – led by TV Weatherman Derek Brockway – was made up of a wide range of people including non-runners, patients, relatives and friends – all with the same goal – to complete the Bay10k and raise vital funds for Velindre.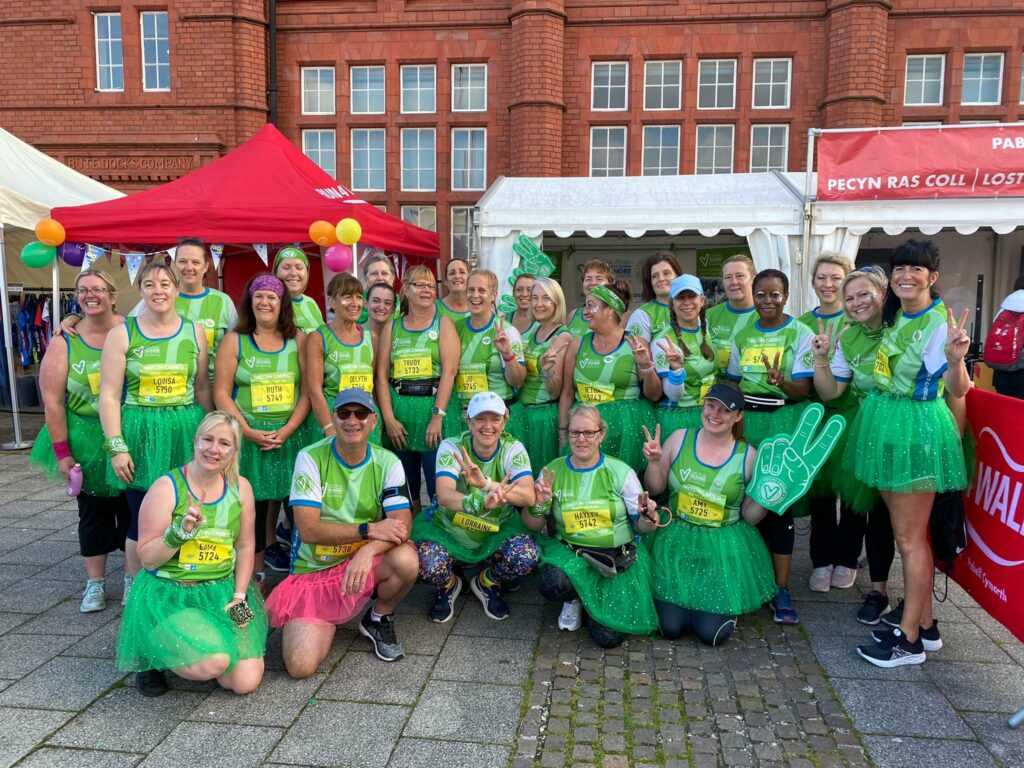 Expertly coached and supported by Velindre Ambassador Katie Brickell, and supported by fellow Ambassador Stuart Buswell, the Dazzlers as they became known, started their programme in January and trained twice a week for 12 weeks to reach their goal of being able to run 10k by May.
Despite the pandemic resulting in the race being postponed twice, the Dazzlers finally crossed the finish line together on 26th September where there were lots of tears, cheers and sequins!
The Dazzlers raised over £20,000 for Velindre Cancer Charity and each gained a new support system and some very special friendships that are still going strong today. For many, the group was more than a fitness challenge and provided an exceptional support network throughout the lockdown and beyond.