Victory Over Cancer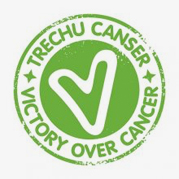 Facing up to, and dealing with cancer is one of the biggest challenges that anyone can face; it affects everything – family, friends, work colleagues and how you live your life. It can be a very frightening time.
At Velindre we endeavour to support cancer patients and their families through this difficult period, and our specially trained and highly committed staff strive every day to make this time as comfortable as possible. We believe that every hour, every day, every month that someone survives cancer is a victory. Every pound that is raised will be used to help us in our battle to achieve the ultimate goal of Victory Over Cancer.
Patient centred care is at the heart of everything we do and believe in here at Velindre Cancer Centre; all money raised from our Victory over Cancer campaign will be used to ensure the best possible support is offered to every patient, their families and carers dealing with cancer. It will allow us to fund ground breaking research, specialist equipment, and new developments so our staff have access to the most up to date training and techniques available.