Leading Lights Appeal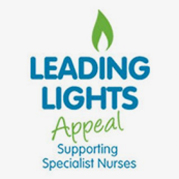 Over many years Velindre has developed a reputation for the excellence of its care and support for patients and families undergoing the trauma of dealing with cancer. The standard of care provided by our Specialist Nurses is frequently over and above what is expected.
It is Velindre Cancer Centre's aim that ALL patients have access to a named Specialist Nurse. Being diagnosed and dealing with the effects of cancer can be a traumatic time for patients and families; our Specialist Nurses provide the highest level of supportive care when it is most needed, with the belief that patients should not be cared for in isolation but within the context of their family unit and that any care must be both patient and family focused.
Our Specialist Nurses are involved in many patient-centered initiatives and are able to provide expert information. Another key part of their role is to act as patient advocates, raising concerns of both patients and relatives to the medical team and diffusing anxieties. They are able to manage a seamless transfer of care between multi-disciplinary specialist teams and are able to support the patient through inpatient/outpatient and hospital and community care.