Headfirst Appeal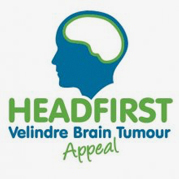 Brain and spinal cord tumours are rare conditions that can be devastating for those affected and their families and are different from other types of cancer since they affect the part of the body that makes us who we are.
Brain tumours affect adults and children and whilst survival has improved for many other cancers, the survival rates for brain tumours in adults has improved little in over 40 years.
Velindre receives between 100-150 referrals for patients with brain and spinal cord tumours per year and survival often comes with physical and mental changes, caused not just by the tumour but also by its treatment. It is therefore a priority for future brain tumour research to reduce the side effects of treatment as well as improving survival.
Stereotactic radiosurgery at Velindre means that the need for brain surgery in certain cases and reducing side effects for patients.
Brain tumour research activity in the UK has been underfunded and poorly supported compared to other forms of cancer with less than 2% of the £500 million invested in cancer research in the UK every year spent on brain tumour research.