Cutting Edge Appeal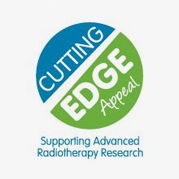 The Cutting Edge Appeal supports an ambitious programme of radiotherapy related research activity within Velindre and Cardiff, building on our established track record for the delivery of the highest quality care, research excellence and clinical leadership.
The ultimate goal for the Cutting Edge Appeal is to provide the funds that will allow us to establish a Velindre Radiotherapy Research Institute which will pull together all of the different radiotherapy related research activities under a single leadership group.
This will provide an infrastructure to support clinical research into cutting edge radiation treatments and an identity providing a single source of access to external research collaborators and partners.