Velindre Fundraising Newsletter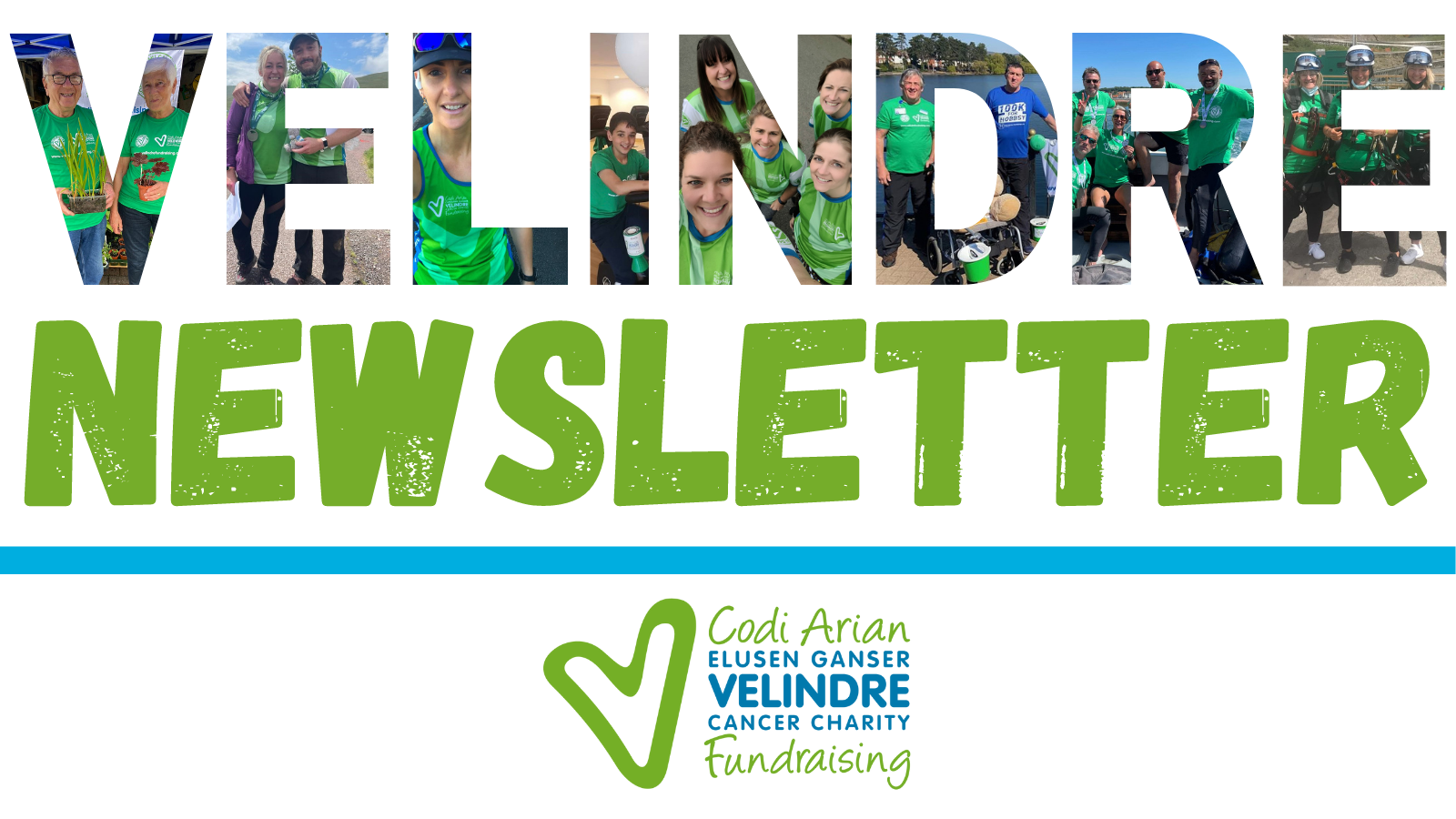 July 2021
Hello wonderful supporters!
We hope you're well and are looking forward to the ease of restrictions, meeting friends and spending time with loved ones.
We are now half way through the year and the time has come to reflect on the past 3 months of fundraising, all of the incredible challenges our supporters have achieved and the amazing events we are looking forward to in the future.
If you are thinking about fundraising for Velindre, we'd love to hear from you! Or if you have taken part in any fundraising activities and would like to be featured in the newsletter, please get in touch with the Fundraising Team on 029 2031 6211 or by emailing info@velindrefundraising.com.
As always, we would like to take the time to say the biggest thank you to everyone who continued to help fund vital services at Velindre.
These services really do make a huge difference to our patients and their families on their cancer journey, so a huge thank you to every single person goes above and beyond.