Innovate Tax heroes raise £8,000 for Velindre!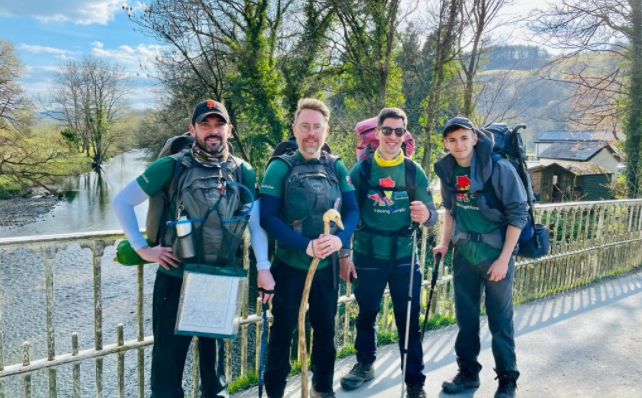 Four members of Innovate Tax recently took on a daunting challenge of walking the width of Wales for Velindre Cancer Charity.
Nathan Farmer, Sam Thomas, Harry Porter and Kyron Smith are all employees of the Monmouth branch of Innovate Tax who walked the width of Wales to help raise vital funds for Velindre Cancer Centre.
When it was cold and difficult or painful and tiring, my mind did indeed drift to visions of people, friends, family who have or are suffering. 'What they would give right now to be on this hill, icy sweat clinging to their backs, sore feet and bruised shoulders, but healthy?'

Nathan Farmer
The quartet completed the 100km walk across Wales over three days earlier this month in support of Abbie Marks, an inspiring young lady who became a patient of Velindre Cancer Centre at the age of 28 years old. Abbie begun fundraising in February when she was first diagnosed and developed a group of fundraisers called 'Abbie's Atheltes'. The group was made up of family and friends who all took on a physical activity through March 2021 to riase vital funds.
Abbie's story inspired the staff at Innovate Tax to take on this challenge and raise a whopping £4,000 which was then match funded by the organisation.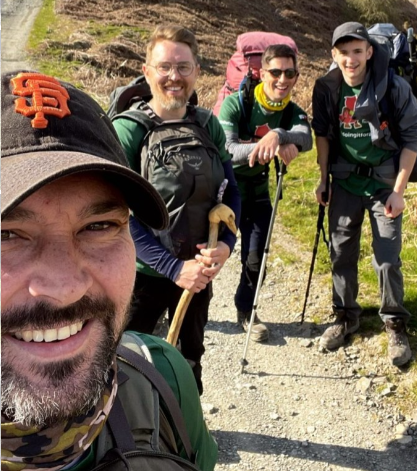 In total, Innovate Tax raised £8,000 for Velindre Cancer Centre.
Thank you to Nathan, Harry, Kyron and Sam for all of their efforts in completing this epic challenge along with all at Innovate Tax who helped make this challenge a huge success.
The donations raised through this challenge, along with the funds raised by the entire Abbie's Athletes community will help make a huge difference to patients and their families at Velindre Cancer Centre.
I'm genuinely proud of what we achieved and I have a newfound respect for the resilience of my colleagues as well as the beauty of my home country. The suffering we endured bears no comparison to what people across the world go through when battling cancer, but being able to help in such a small way was a privilege. #doingitforabz

Sam Thomas
Your support and donations will help provide hope for our patients and allow our staff to always go above and beyond.
#ThanksAMillion for all of your efforts!