Velindre Cookbook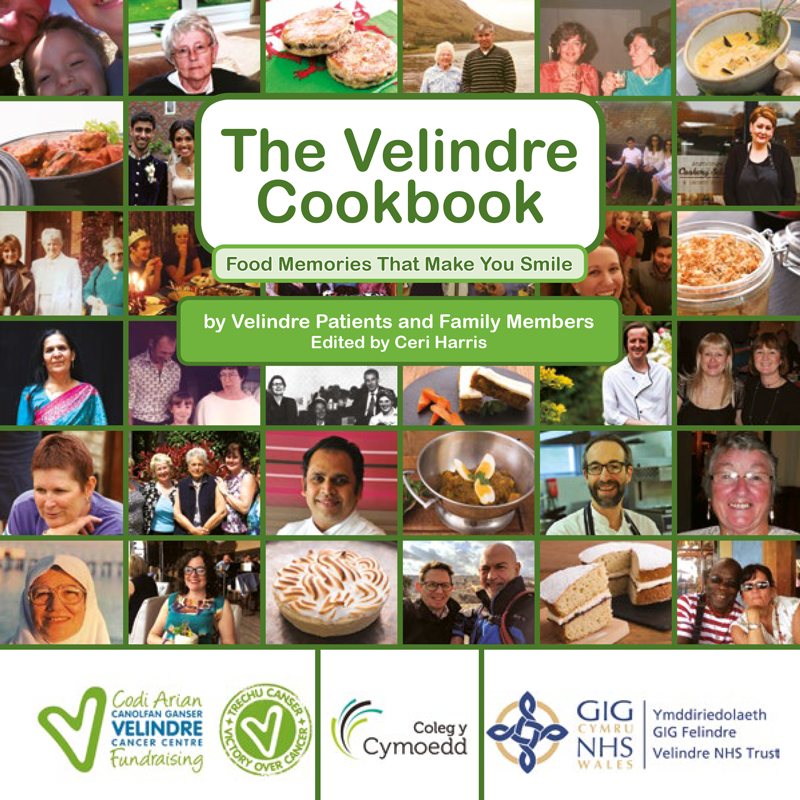 Velindre NHS Trust is thrilled to be launching its cookbook of patient and family recipes as part of the 70th anniversary of the NHS. Containing 40 diverse recipes from patients and their families, along with tips on adaptions if you are undergoing treatment. The Velindre Cook Book has both recipes and family stories to warm your heart.
The cook book which has been supported by Hollywood Actor Michael Sheen and 9 Welsh based Celebrity Chefs went on sale for £10 on the 5th July.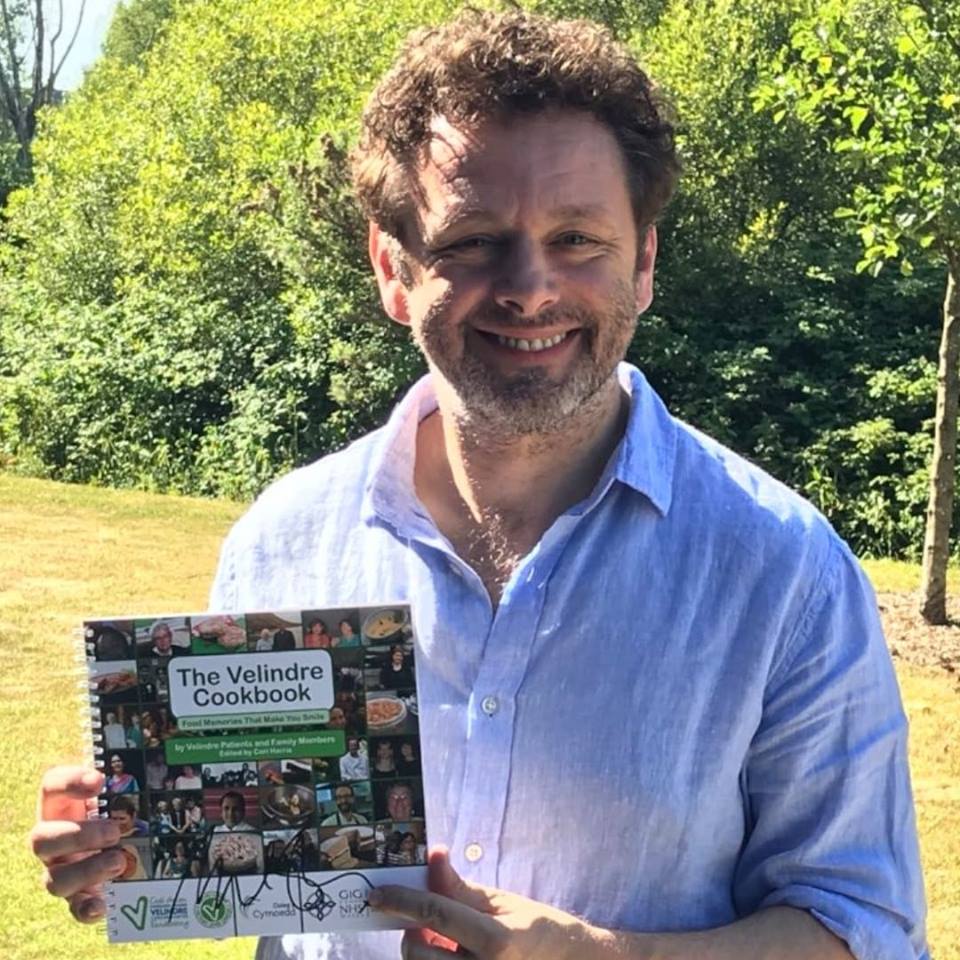 Michael's response was:
"I heard about the work of Velindre from Rhod Gilbert and given my accolade as winner of Celebrity Bake Off what could be better than to endorse a cook book! I have seen the impact cancer has on the lives of individuals and their families and anything we can do to make the battle that little bit easier is surely a good thing. The Velindre Cancer Centre cook book idea is such a great idea and I hope it reminds families not only of the many great memories they've had together, but gives them an opportunity to create many more. "
Octavo's Book Café and wine bar have kindly offered to launch the book at their shop in Cardiff Bay on 6th July at 6-8pm.

One of the Chef's supporting the book, Stephen Gomes will be there to sign copies of the book. Which will be on sale for £10. Over 50% of proceeds will go direct to Velindre fundraising the rest will cover printing and production costs.
Along with the recipes, people were asked to send in family photos and their stories on why they picked that particular recipe. Velindre dietitians also provided tips and adaptations for those who might be going through treatment.
Alastair Lloyd send in his delicious recipe for Spicy Bean and Cheese Burritos, saying,
"In 1969 the Americans put a man on the moon, but in 2006 the wonderful people at Velindre kept this man on Earth, something for which I'll always be truly and deeply grateful"
The idea for the book came from the Trust's Equality and Diversity Manager, Ceri Harris, who said,
"Food makes me smile, it does for a lot of people. It brings people together, treats, celebrations and creating great memories. I know that for people going through cancer treatment, food can become more of a struggle, so I wanted to create a safe place to collect those positive memories and celebrate people's journeys. When I look at the finished book I feel that we did this, and I'm incredibly humbled by everyone who sent in their recipes and stories."
You can order the cook book here Velindre.cookbook@wales.nhs.uk Proceeds from the book will go directly to Velindre Fundraising and ensure the future printing of the cookbook.