Alan R Jones & Sons Fundraising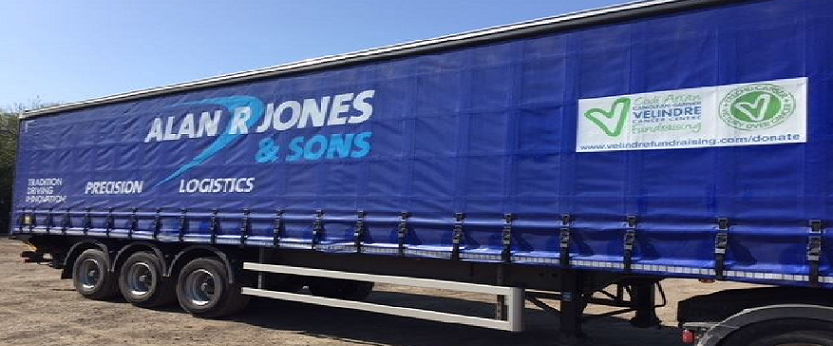 Alan R Jones & Sons Fundraising
We would like to say a huge Thank You to Alan R Jones & Sons for choosing to support Velindre with their branded lorry. This Lorry puts in some serious mileage and the awareness raised will be invaluable.
Ray Clegg – Managing Director said: " Alan R Jones have chosen Velindre Cancer Centre as our chosen charity as it has personal connotations to many members of our team hear at the head office. The work they do and the team spirit and humility with which they carry out their work is something to admire and respect and as they have pointed out support at these difficult times is essential for everyone who is touched by Cancer to be given the essential support they need above and beyond that offered by our fantastic NHS service.
We are extremely proud to help in our small way to highlight and promote the incredible work they do on a daily basis so please do donate, every penny raised is used to support people when they need it most ".
Click here to find out more!