Rougemont Runners Return!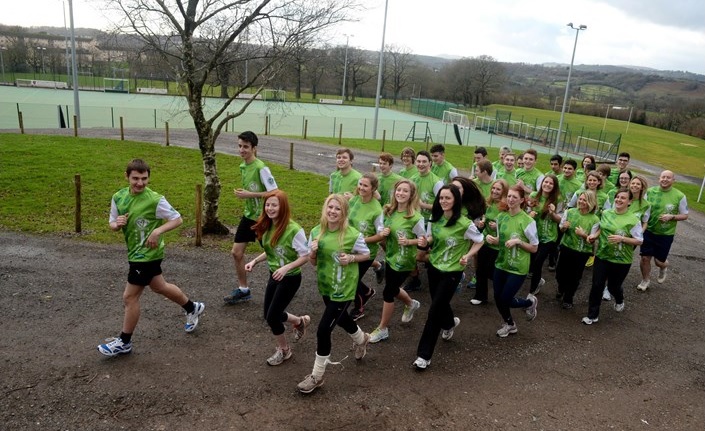 Over 100 of Rougemont School teachers, pupils and parents will be lacing up their trainers and pulling on the green of Velindre to run the 13.1 mile, Admiral City of Newport Half Marathon with some even returning to take on the ABP Newport Wales Marathon a matter of weeks later!
This will be the third time Velindre have been the lucky recipients of Rougemont School's generous fundraising efforts at the half marathon, and they've set themselves another mighty target!
"This year our team is larger than ever, with alumni and parents joining the staff and Sixth Form students. There are over 100 'Rougemont Runners' and we are aiming to raise £20,000 for this incredible charity."
They are hoping that everyone will continue to support the 'Rougemont Runners' who have already raised over an amazing £25,000 for Velindre previously, and will use this as their motivation.
"Knowing we are raising lots of money for such a fantastic cause will really help to push us through the difficult moments that we will inevitably face, so please give as generously as you can."
To support the 'Rougemont Runners' you can visit their JustGiving Page here!